This is the way I do my strings...
I use any old phone books or yellow pages. Some of you recycle. I cut mine up. The pages are very thin and perfect for foundation. I cut mine into 6.5" squares. Use an old rotary cutter (not the one you use for fabrics).
I sew on the strips (any scraps)onto the paper diagonally, like this. The first strip in the middle is right side up. I do the flip and sew.
Press the irregular squares with the paper intact. I usually do 5-6 squares at a time.
Turn the squares over and cut. Use the paper as guide. You now have a 6.5" square of diagonal strings. You can remove the paper at this point. Be careful that you don't unravel the stitches.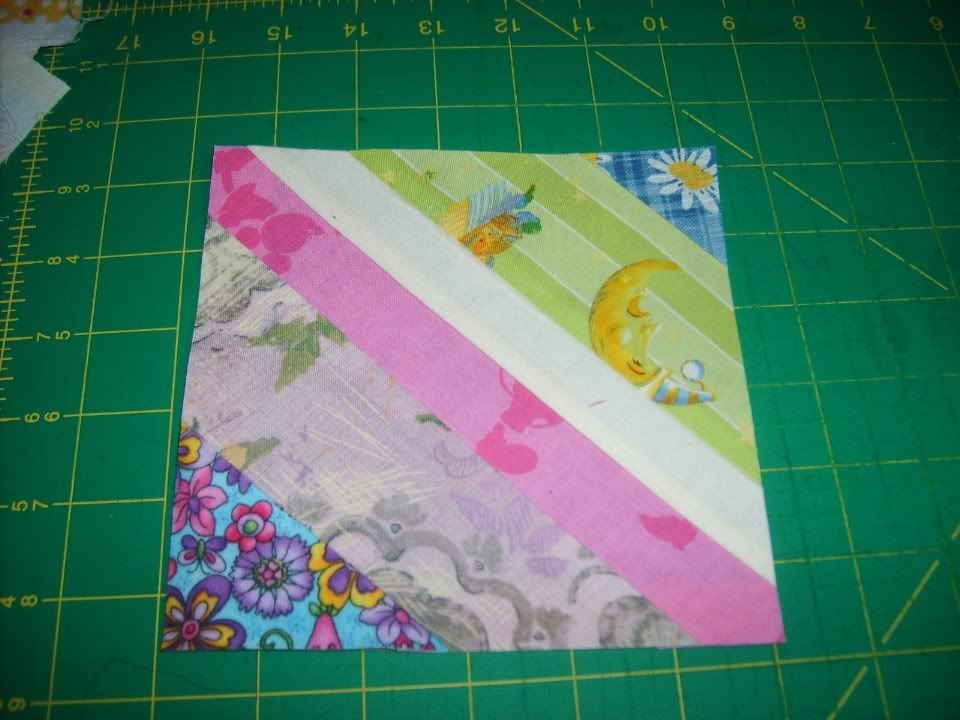 Sew 4 smaller squares into a bigger 12.5" square, like this:
And this is my semi-finished quilt (without borders yet).
This is going to be a baby quilt. You can do it in all blue fabrics or fall colors (my fave) or any colors you want. Use your scraps, use your stash, use your Japanese fabrics, or batiks. Have fun!