Well, ya know, I haven't blogged but I finished 3 baby quilts! I also finished quilting my Dad's quilt. My mom pieced the top and I did the quilting on my Janome. The 3 baby quilts are orders from my sister in law. I'm also knitting some baby booties and hats for baby shower gifts.
Here are some pics of a top I did in one of the local classes I've attended, hosted by the Country Sewing Center, "Gracie's Night Out". These are some of the possible layouts.
Layout #1
Layout #2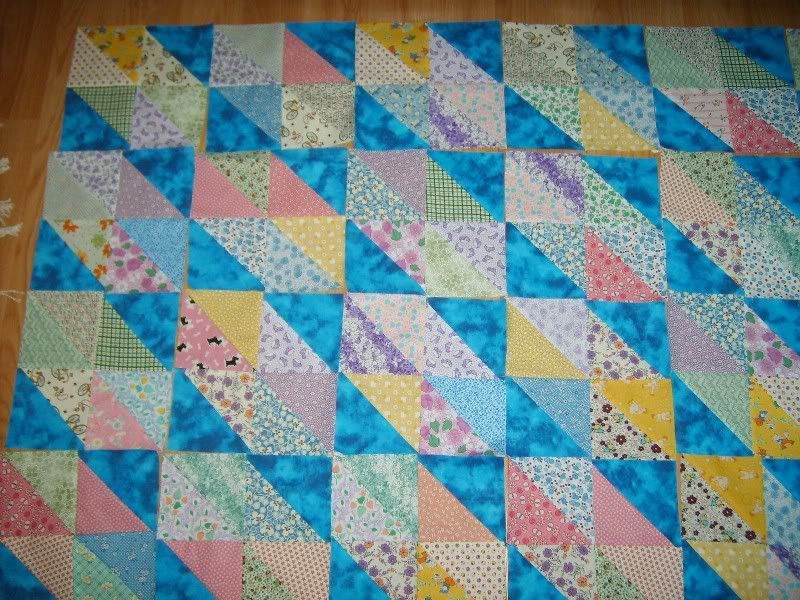 Layout #3. This was the teacher's suggested layout.
Can you guess which one I picked?