Here are some of my recent knitting: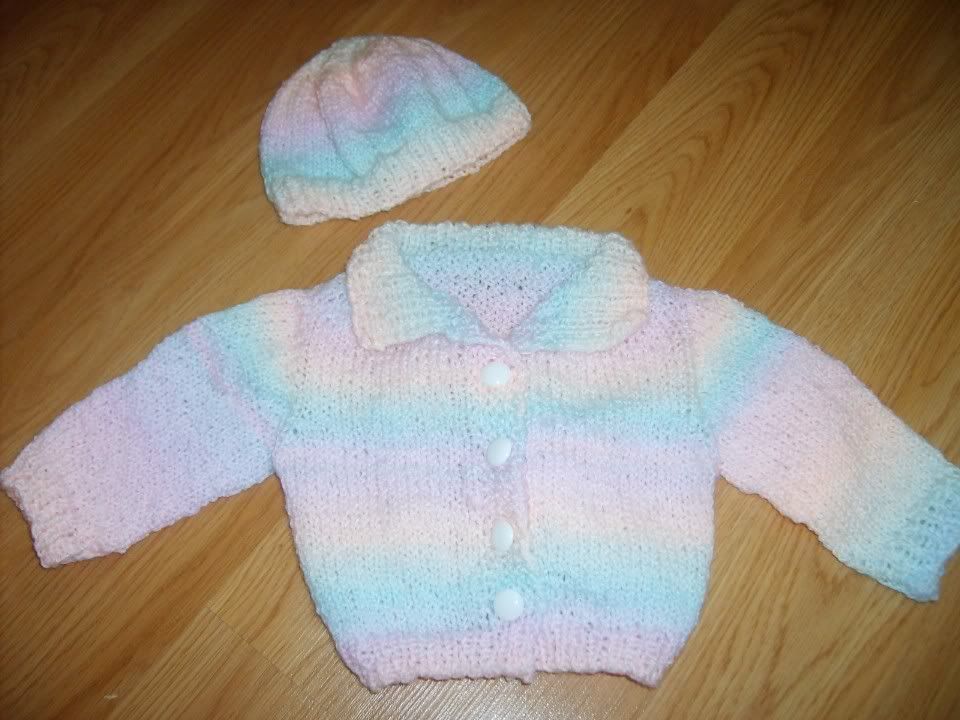 The baby sweaters were knitted from the top down, the designs from Mary Rich Goodwin's books. Her website is
HERE.
Her patterns are very well written, easy to follow and written for a wide range of sizes, from infants to adults, well, depending on the book you buy. I love her books.
The baby booties pattern is from one of those little books by Vogue Knitting. This one was an easy pattern but the Vogue books are littered with errors. I once sent them an email pointing it out but they seemed unconcerned. Thus, I stopped buying their books.