Knitting is therapeutic and it's helping. I've started knitting one of my lace shawls again, part of a Knit Along. It seems like ages ago when I started it. I don't know why but knitting lace is therapy--lol!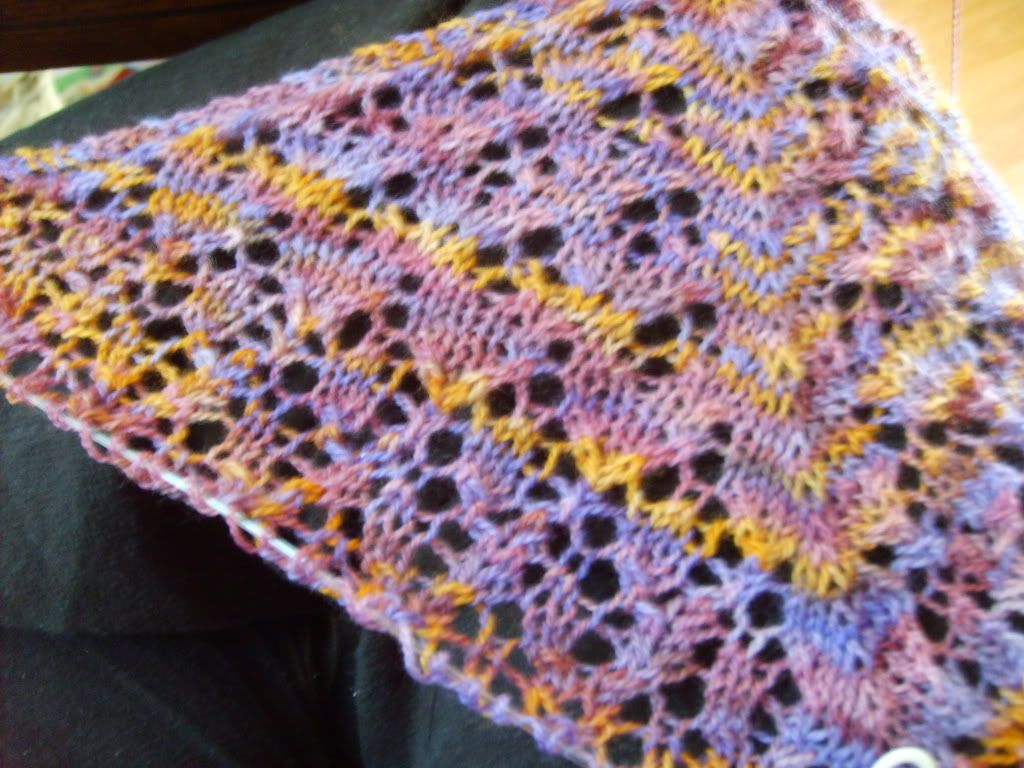 SPITZBERGEN is the name, designed by Monika Eckert and her website is
HERE
.
I've actually knitted more than this but I left my camera at home, so, no new pics.
The Kris Knits washcloth is finished. Finally!