The first half of 2008 was spent quilting.
The latter half was mostly knitting and crochet. Here are some photos: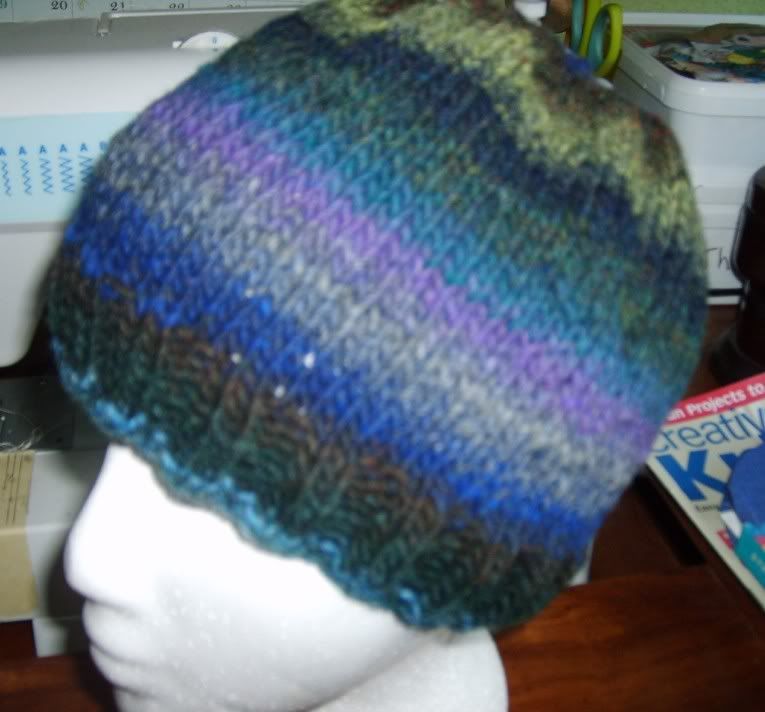 Knitted Noro hat
knitted beret using Marble yarn
knitted beret using my handpainted Camo yarn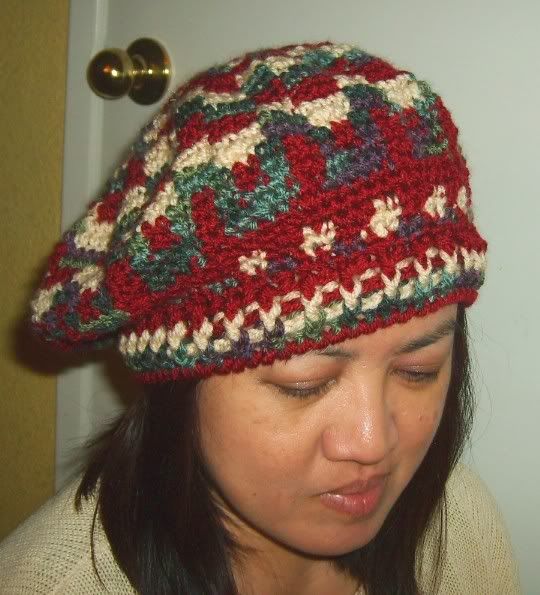 Crocheted Christmas beret given to my friend, Jane Deamer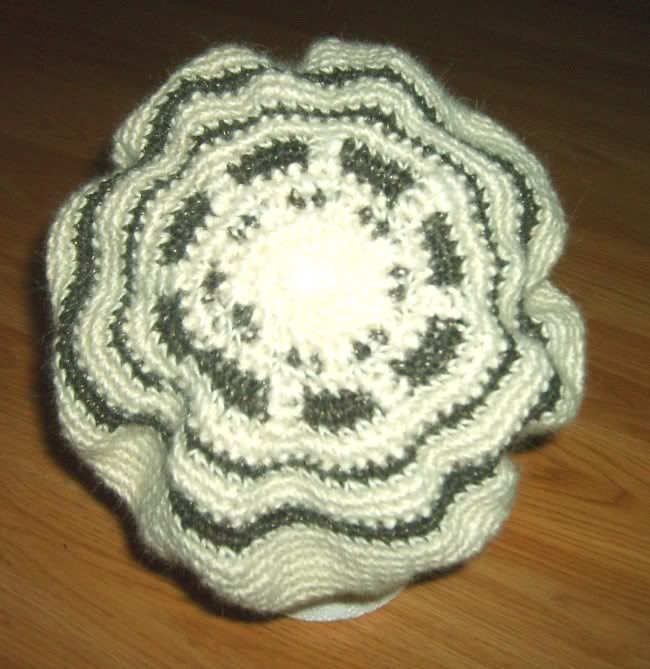 another crocheted beret, my own design, using Yolo Wool mill yarn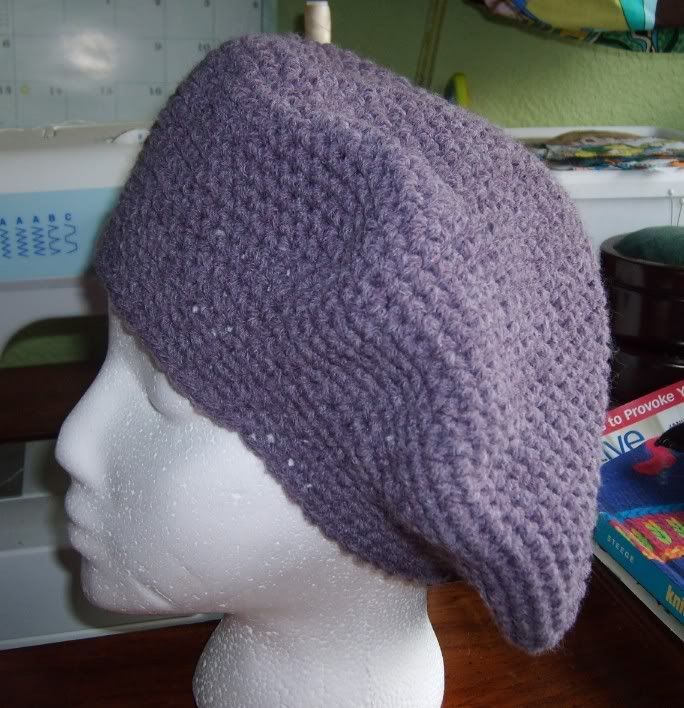 crocheted purple beret using Red Heart yarn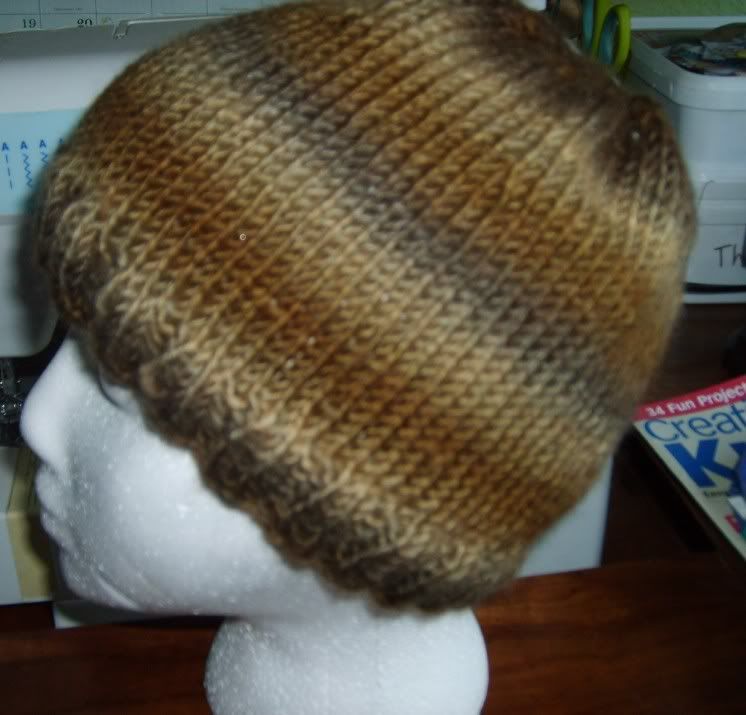 2 more hats using Debbie Mumm's Traditions yarn
I see more knitting this coming year, more quilting, and I will be handpainting wool yarns and rovings again.