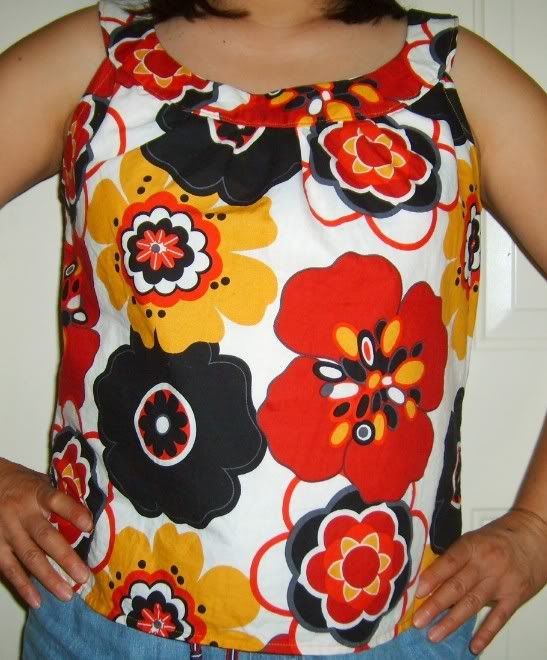 I've been sewing summer tops. This is from Simplicity pattern 4589. Very easy to make and I love the way it fits.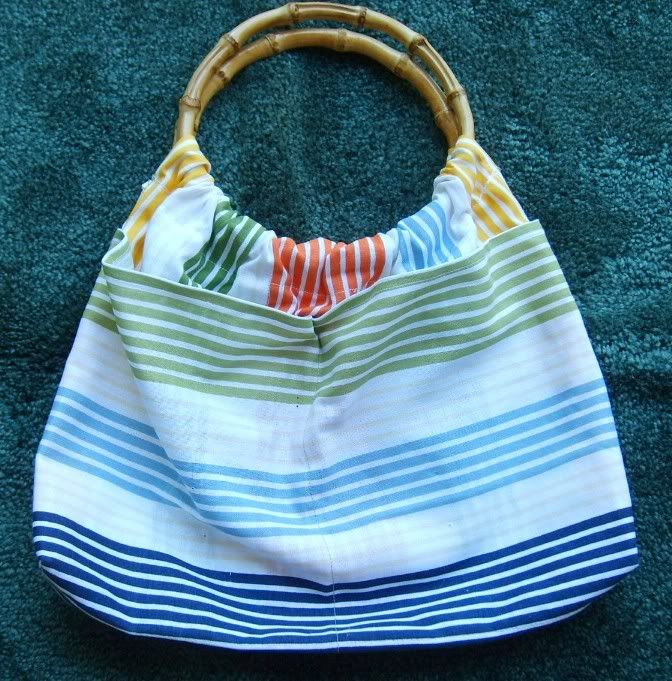 The August 2008 (issue 93) issue of American Patchwork and Quilting has this pattern for a tote bag using dishtowels. What fun to make!
and here's two more, using different dishtowels from Target. These bottom two are not from the same pattern. These are my own.