Finished Project
I was a little apprehensive about this project, this being quite large and not my usual purse or handbag sewing. I've had this loveseat for quite a while. The foams and springs are fine. It's just the covers that are getting ragged and pilled. Then, I read about going green and making slipcovers. I borrowed some books from the library, found a couple I "needed" to buy and keep, and went from there. I still waited a few weeks and finally, jumped in. I finished it in one weekend. The usual slipcovers go from $60 to $90 depending on size. I spent $29.95 on the home decor fabric (from Ebay, of course). The labor, though, would have cost me $400 (that is, if I was to pay myself, he, he).
BEFORE
AFTER
Yellow walls and yellow sofa... YUP! I love yellow, what can I say ;-)
My mom, who's an excellent seamstress, and my husband, Joel, were quite impressed.
I also taught myself to sew dresses, using patterns ( I like Simplicity). I've since made several summer tops for me and a dress for Emily.
And of course, the usual purse or two: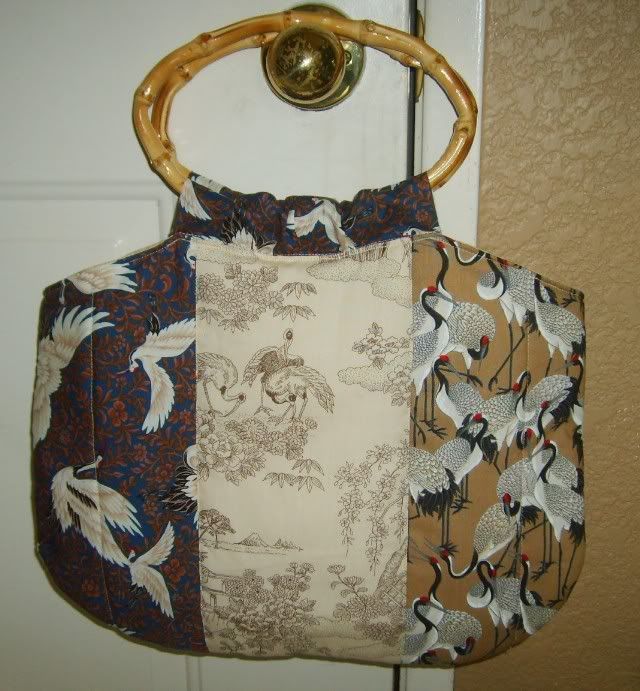 and Flowers:
A rose from the backyard
some Columbine.