What am I going to do with all these berets?
the Mystery Beret (Meret)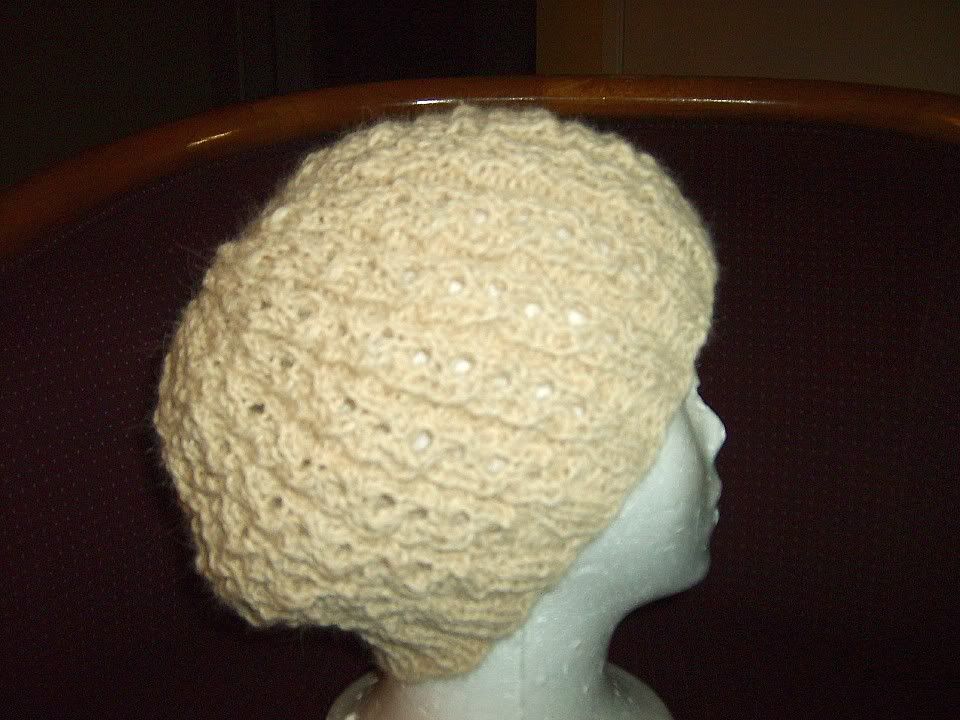 the lace beret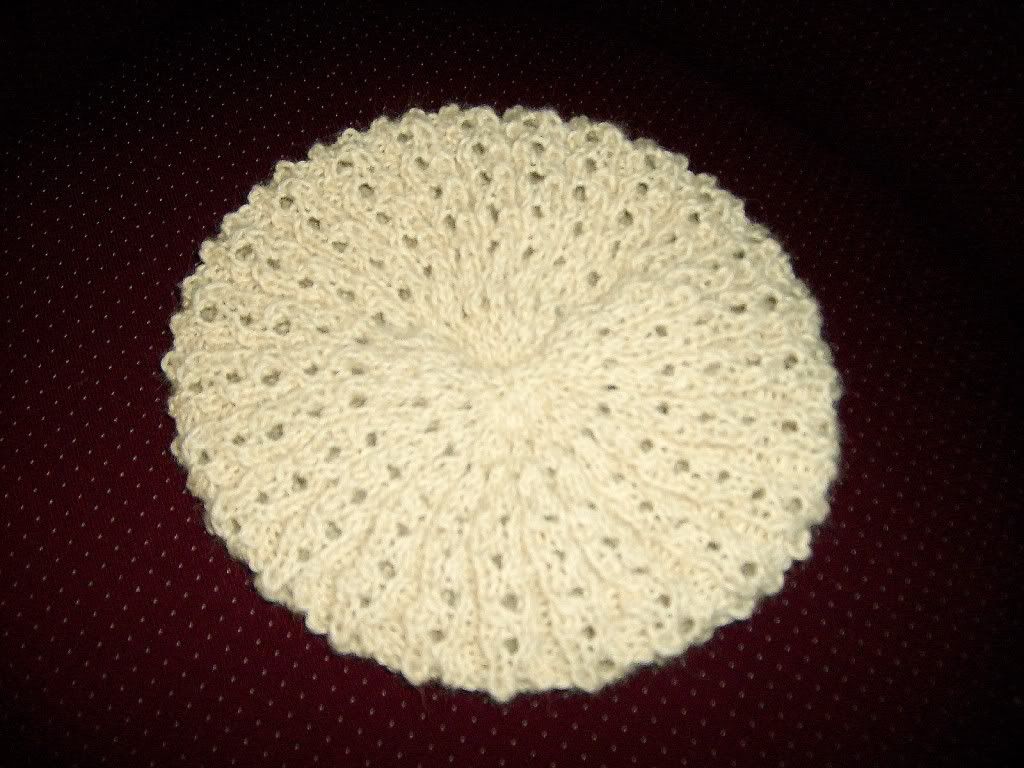 the same lace beret, just flat.
I've also knitted 7 more for Yolo Wool Mill to be sold tomorrow, some basic, some with stripes, some with cables... all knitted using local wool.
We got hit with the flu bug, inspite of having had flu shots. I had 3 kids sick all at once, with Emily (the youngest) recovering first. Danielle got strep and TMJ (what a combination). We spent one night at the emergency room because of severe ear ache.
Matthew handled it like a man (boy!). Joel got it and then, me. And it is still lingering. It seems that the older you are, the harder it is to get rid of it.
Joel and I celebrated our 14th wedding anniversary last Dec 10th.
My mom and dad celebrate their 49th wedding anniversary today!
Danielle turns 19 tomorrow.
December is one busy month.