These are the 3 baby quilts I finished: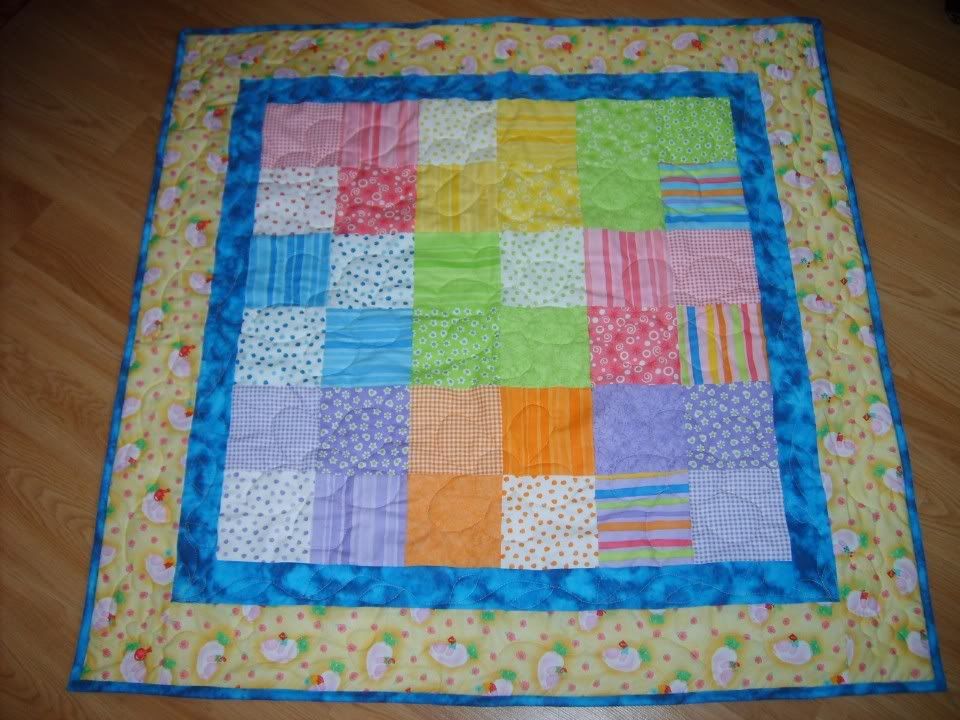 Hubby liked the bright colors of this one. I used 5" charms I bought a long time ago.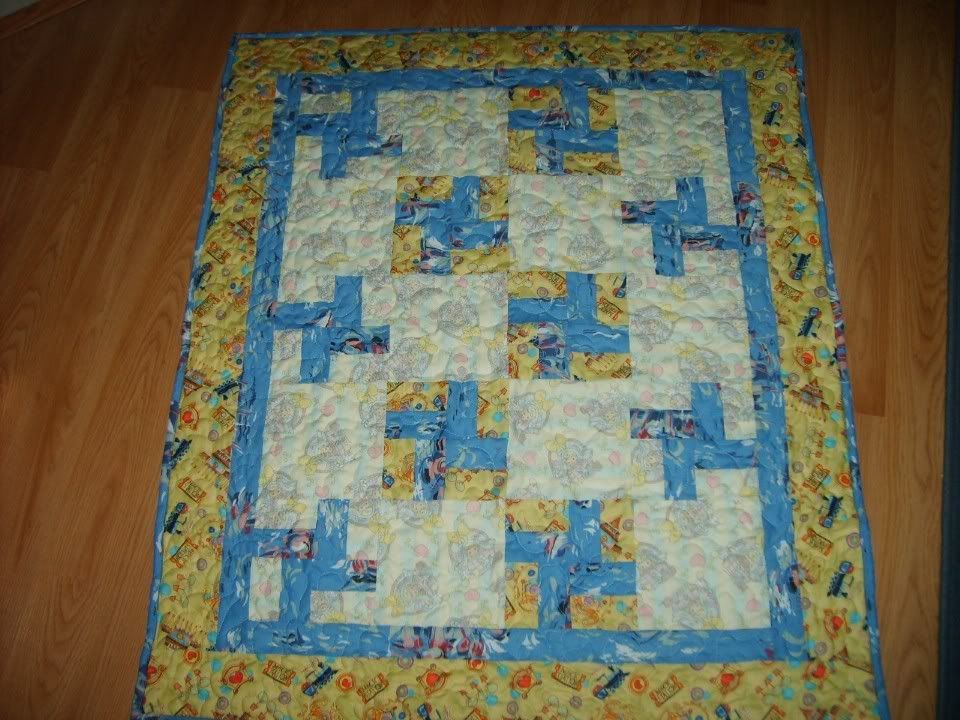 A baby boy's quilt. I wish the colors were brighter--lol!
A more subdued baby girl's quilt which featured carousel horses with pink flowers (can't really see in the picture). I like the antique-y look of this one.
coming up... knitted baby sweaters.